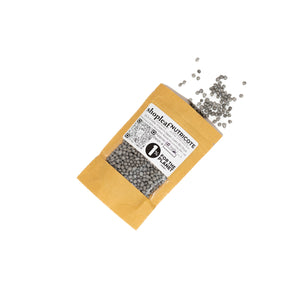 Nutricote
Nutricote Control Release Fertilizer
Sprinkle Nutricote on top of your soil, around the plant. When you water it, the pellets release a small amount of nutrients into the soil.

Nutricote time release fertilizer is technologically advanced, utilizing a unique polymer resin which coats the fertilizer granule to provide a continuous slow release of nutrients. The nutrient release is moderately affected by temperature, which keeps the rate of release synchronised with the rate of plant growth.
Reapply every 4-6 months.
Keep away from children and pets.
Approx. 100 grams
将产品添加到您的购物车